publish:2022-09-24 16:33:41 views :247
publish:2022-09-24 16:33:41

247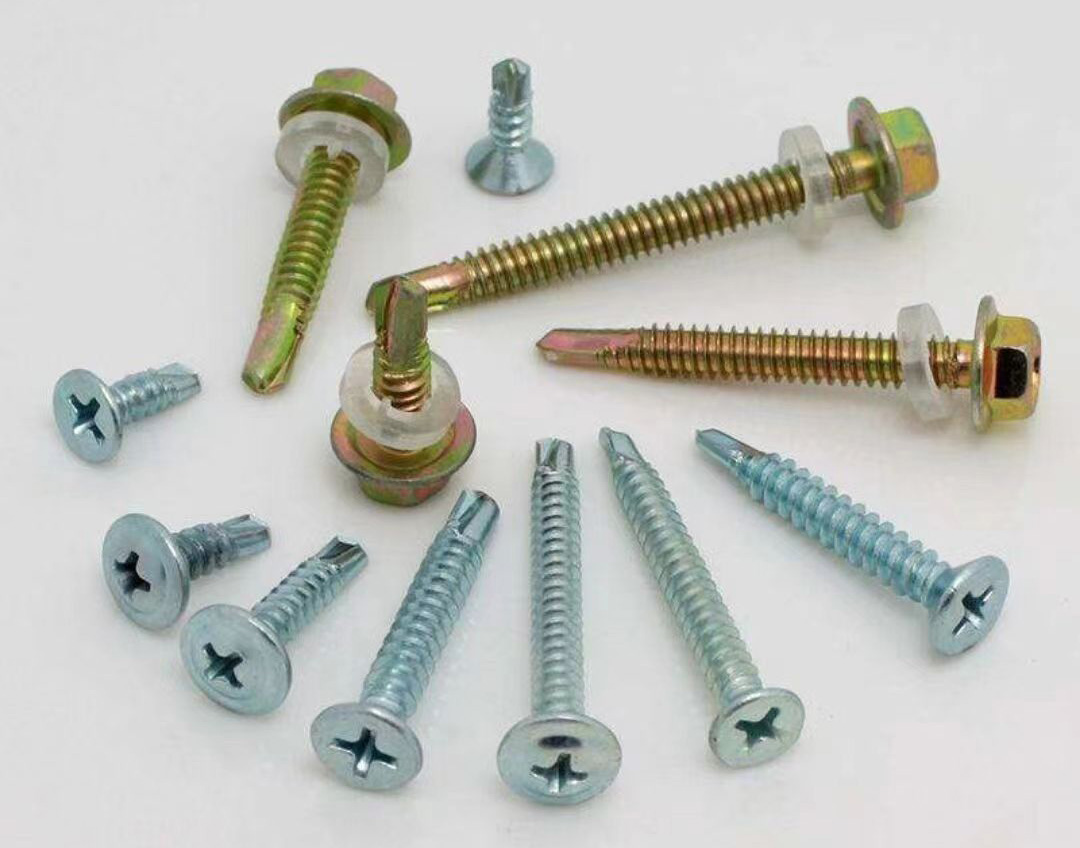 A screw is a tool that uses the physical and mathematical principles of the circular rotation and friction of an object to fasten the mechanism of the object step by step.The drill screw is a screw with a self-tapping drill head at the front end of the screw, also called a self-drilling screw.
The tail of the drill tail screw is in the shape of a drill tail or a pointed tail, and no auxiliary processing is required. Drilling, tapping and locking can be directly performed on the setting material and basic material, which greatly saves construction time.Compared with ordinary screws, its toughness and pull-out force and maintenance force are high, and it will not loosen for a long time after combination. It is easy to use safety drilling and tapping to complete the operation once.
Uses: Mainly used for fixing color steel tiles of steel structures, and can also be used for fixing thin plates of simple buildings.
Material: iron, stainless steel, of which stainless steel is divided into various materials.
Models : Φ4.2/ Φ4.8/ Φ5.5/ Φ6.3mm, the specific length can be agreed upon request.
Head type: hexagon/round head/countersunk head/truss head.