publish:2022-11-03 17:51:29 views :468
publish:2022-11-03 17:51:29

468

Attach the exhibition information we will attend,We are looking for partener in the world.
We hope ta have a wonderfull cooperaton with you on 2023.





Fastener Fair Global 2023




9th International Exhibition for the Fastener and Fixing Industry




21 - 23 March 2023

Messe Stuttgart, Germany
Fastener Fair Stuttgart becomes Fastener Fair Global!
Fastener Fair Global is the international trade exhibition for manufacturers, wholesalers, distributors and suppliers of fastener and fixing technology, taking place biennially in Stuttgart, Germany.The event covers all areas of the fastener and fixing industry and provides real insight into industry trends and key information about the latest developments in this sector. It is the international flagship event of the Fastener Fair series dedicated to fastener and fixing technology.






T

he 133rd Canton Fair




Add: No. 382, Yuejiang Zhong Road, Guangzhou 510335, China




15-19 April

2023




(15-19 October 2023)




Introduction of China Import and Export Fair
China Import and Export Fair, also known as the Canton Fair, was established in the spring of 1957. Co-hosted by the Ministry of Commerce of PRC and the People's Government of Guangdong Province and organized by China Foreign Trade Centre, it is held every spring and autumn in Guangzhou, China. The Canton Fair is a comprehensive international trading event with the longest history, the largest scale, the most complete exhibit variety, the largest buyer attendance, the most diverse buyer source country, the greatest business turnover and the best reputation in China, hailed as China's No.1 Fair and the barometer of China's foreign trade.



International Fastener Show China




Shanghai World Expo Exhibition

& Convention Center




May 22-24, 2023





Introduction of

International Fastener Show China



China·Shanghai International Fastener Industry Expo is the only international fastener expo under the China Fastener Branch. Communicate and interact with fastener organizations, fastener companies and professionals at home and abroad, and strive to make IFS China the first at home and abroad, which will attract more fastener manufacturers, traders, purchasers, and terminal operators to participate , Tens of thousands of businessmen gathered to form a good relationship and seek common development!
International Exhibition for Fastener & Fixing Technology




Bombay Exhibition Centre, Mumbai




1-2-3 June 2023




Introduction of

Fastener Fair India - A 3 day event
Building on six successful editions in Mumbai and three editions in New Delhi, Fastener Fair India 2023 provides an excellent networking opportunities to all industry professionals, including distributors, suppliers and engineers. India is currently benefitting from strong market growth in key sectors such as automotive and construction.
The expo covers a wide product range of industrial fasteners and fixings, assembly and installation systems, storage and logistics services, fastener manufacturing technology and construction fixings.

Fastener Expo Shanghai 2023
National Exhibition and Convention Center (Shanghai)
5-7 June, 2023

Introduction ofFastener Expo Shanghai 2023
Shanghai Fastener Professional Exhibition takes the global high-end fastener industry innovation platform as a new positioning, and creates a professional exhibition of the fastener industry with the spirit of "ingenuity". With the full support and enthusiastic participation of firmware manufacturers, equipment/wire/mold manufacturers, it has become one of the three major fastener exhibitions in the world, and it has also become the industry vane of the fastener industry in China and even the world.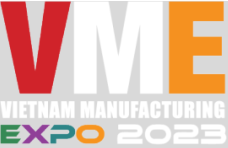 Fastener FairVietnam
I.C.E Hanoi (Cung Van Hoa), 91 Tran Hung Dao street, Hanoi Vietnam
09-11 August 2023
Introduction ofFastener Fair Vietnam
Optimize productivity and transform factory production lines with Vietnam Manufacturing Expo 2022, which brings together more than 200 brands of machinery, equipment, and technology from more than 20 countries with the presence of more than 10,000 manufacturers, manufacturing, and supporting industries to explore cutting-edge advancements under the Future Factory theme.




Fastener Fair Mexico
Av. Mariano Otero # 1499, Verde Valle, Guadalajara, Jalisco CP. 44550.
September 7 to 09, 2023
Introduction of Fastener Fair Mexico
We are the most important event in Latin America to do business between manufacturers and distributors of industrial fixing and fastening products.
Fastener Fair Mexico is part of a series of worldwide exhibitions focused on fixing and fastening technologies, recognized as business platforms to build successful business relationships between manufacturers, wholesalers, distributors and users.



International Exhibition of Fasteners
Hall 4, Pavilion 1, Crocus Expo, Moscow
October 10-13, 2023
Introduction of International Exhibition of Fasteners
Fastenex is the only in Russia international B2B exhibition of fasteners, fittings and tools. It brings together manufacturers and suppliers with thousands of company representatives who are responsible for purchasing tools, fittings, fasteners and other fixing products in their organization.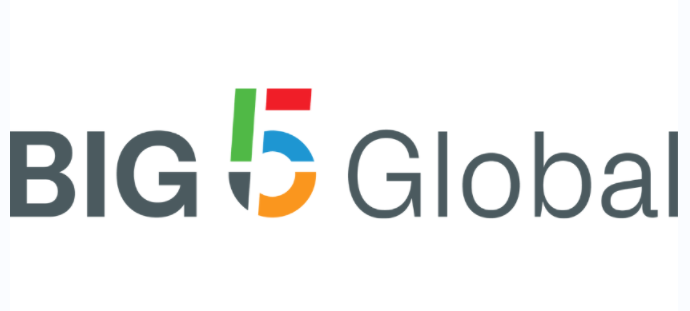 Big 5 Global



DUBAI WORLD TRADE CENTRE
4 - 7 DECEMBER 2023
Introduction of
Big 5 Global
For 43 years Big 5 Global has provided an unparralled platform for the industry to build new business, expand international networks and learn from leading innovators from around the world driving positive business environments and societal change.